89 Avenue in Yorkville is a new luxury condo development by Amour Heights Developments, bringing together renowned architect, Richard Wengle, and interior designer, Brian Gluckstein.
Wengle created the firm of Richard Wengle Architect Inc. in 1992 and has been designing elegant custom and multi-unit residential projects in Canada and throughout Europe, the United Arab Emirates, the Caribbean, and the US. Glucksetin is a renowned interior designer, sought-after design authority, media personality, and author.
At a half-floor residence starting at $4.5 Million, this is for the buyer who wants to be close to the action in one of the most desirable areas in Toronto, and stake a large footprint to claim their spot.
Unlike other residences in the city, this one stands out in a lot of ways, pays a tasteful homage with a nod to the Victorian-style façades that are around the area. This high-rise will be a towering focus from around the neighbourhood and provide a new design that's not common in the area of building design with more of a crafted stone look instead of your typical glass-on-glass framing.
With the combination of quite the team, balanced with a modern, classic look and a beautiful location at Avenue and Yorkville road, it makes this a building noteworthy in your search for luxury real estate in Toronto.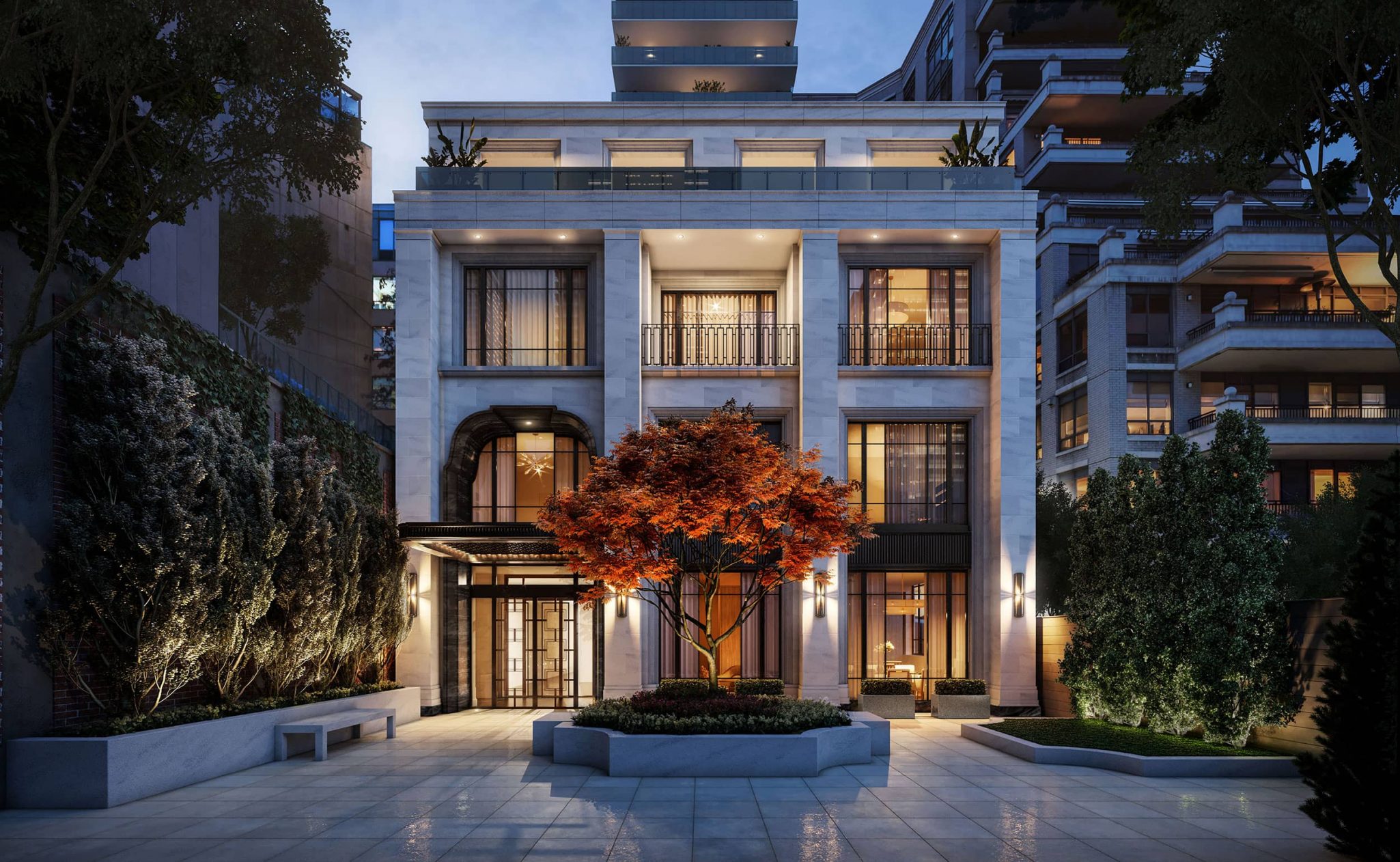 The neighbourhood around 89 Avenue has the best in shopping around the area, some of the best collective restaurants in the city, beauty salons, art galleries, tailored bespoke suits, and even simple grocery shopping is elevated in Yorkville. All of which are just steps from your new home.
I particularly like the tall ceilings that bring more of an emphasis to the large walls, drawing the eye vertically to the lights and back down to the unique combination of flooring found in something like a modern boutique hotel.
THE BOTTOM LINE
From the onlookers and residences walking or driving up to their building, 89 Avenue will be a great addition to the growing skyline in that area. I am looking forward to seeing how they bring the elegant design on the exterior, inside the units.  Curious to see what the amenities, finishings, space, and floor plans are using the space to continue the beautiful design into the lifestyle of the purchaser. It already has a nice look timeless look to it that could play nicely to a timeless area, like Yorkville.
It's good to note about the larger 'half-floor' residence spacing, perfect for those who live around the Yorkville neighbourhood already, looking for more of a catered downsize lifestyle or terrific upgrade.
We look forward to seeing how 89 Avenue progresses and if you are interested in learning more, be sure to RSVP on their website for up-to-date releases, pricing, amenities, floorplans and more.